Diving & Snorkeling
See what's Under the Sea when Diving and Snorkeling in Destin-FWB
Destin-FWB is known for its crystal-clear emerald waters, soft white sand, wonderful wildlife, and spectacular scenic views! There's so much natural beauty to explore in this picturesque slice of paradise, but there's more than meets the eye. Just under the water's surface is a whole new world to explore, which makes snorkeling and diving one of the top things to do along the Emerald Coast. 
While snorkeling for seashells by the shore can make for hours of family fun at the beach, setting out to sea aboard a Destin-FWB snorkeling or diving excursion, however, makes for even more aquatic adventure! With a knowledgeable guide leading the way, this is a great way to be sure you're visiting the top snorkeling hot spots, and witnessing the best of what this gorgeous area has to offer. Tour companies will provide the necessary equipment and instruction, as well, saving participants time, stress, and money. 
This is a great way to get up close and personal with the wonderful wildlife that calls the Emerald Coast home, as well. Amazing animals you may encounter include starfish, sand dollars, schools of fish, sea turtles, crabs, and dolphins! Snorkeling and diving in Destin and Fort Walton Beach is truly an enchanting experience that allows you to witness the area in a whole new way, and make magical memories with the ones you love!
The great thing about diving and snorkeling in Destin-FWB, is that you never know what you'll encounter! This area is teeming with an array of amazing animals, from curious and playful dolphins, to colorful tropical fish. Not only that, the area's crystal-clear waters and white sand make for premium visibility, so spotting marine life is a cinch!
Popular wildlife you may encounter while snorkeling and diving in Destin include schools of fish, seahorses, crabs, sand dollars, starfish, sea urchins, and more! It's not completely off-kilter to encounter a pod of dolphins, stingrays, and even the occasional sea turtle, as well. Rest assured, any time spent in the dazzling waters of Destin-FWB, is sure to be a magical experience!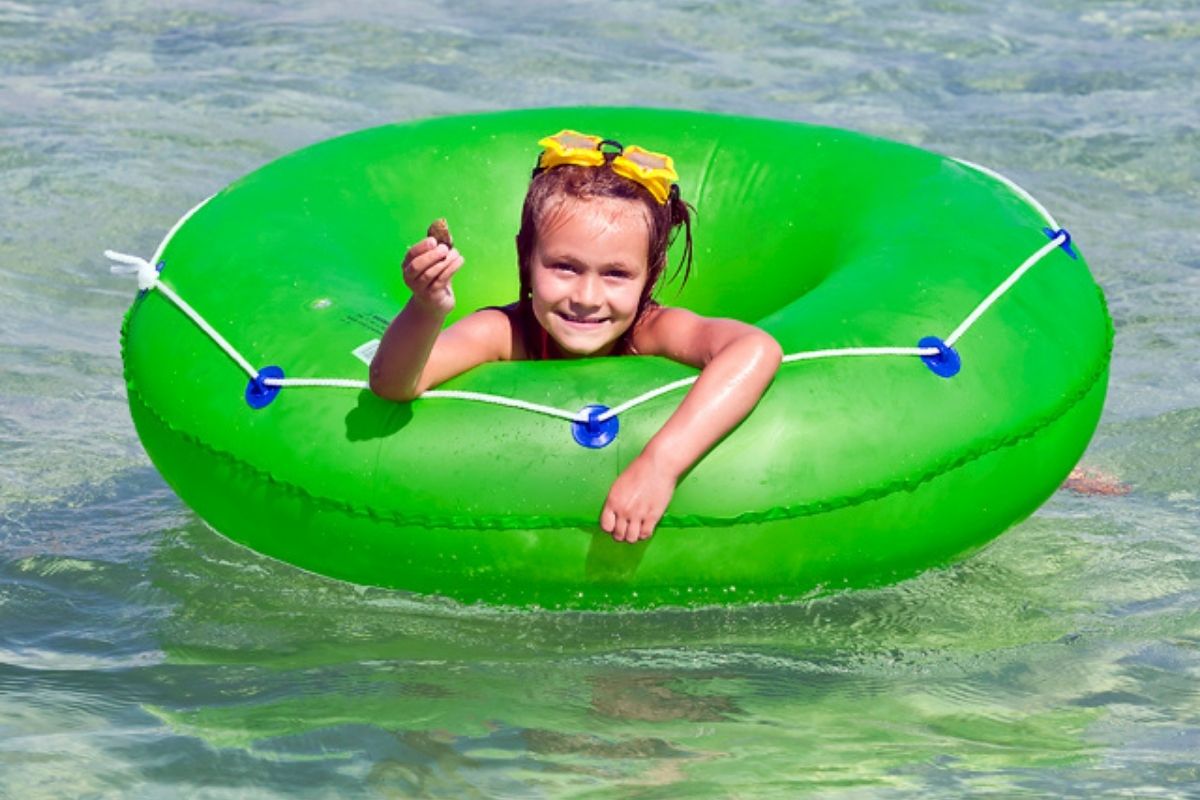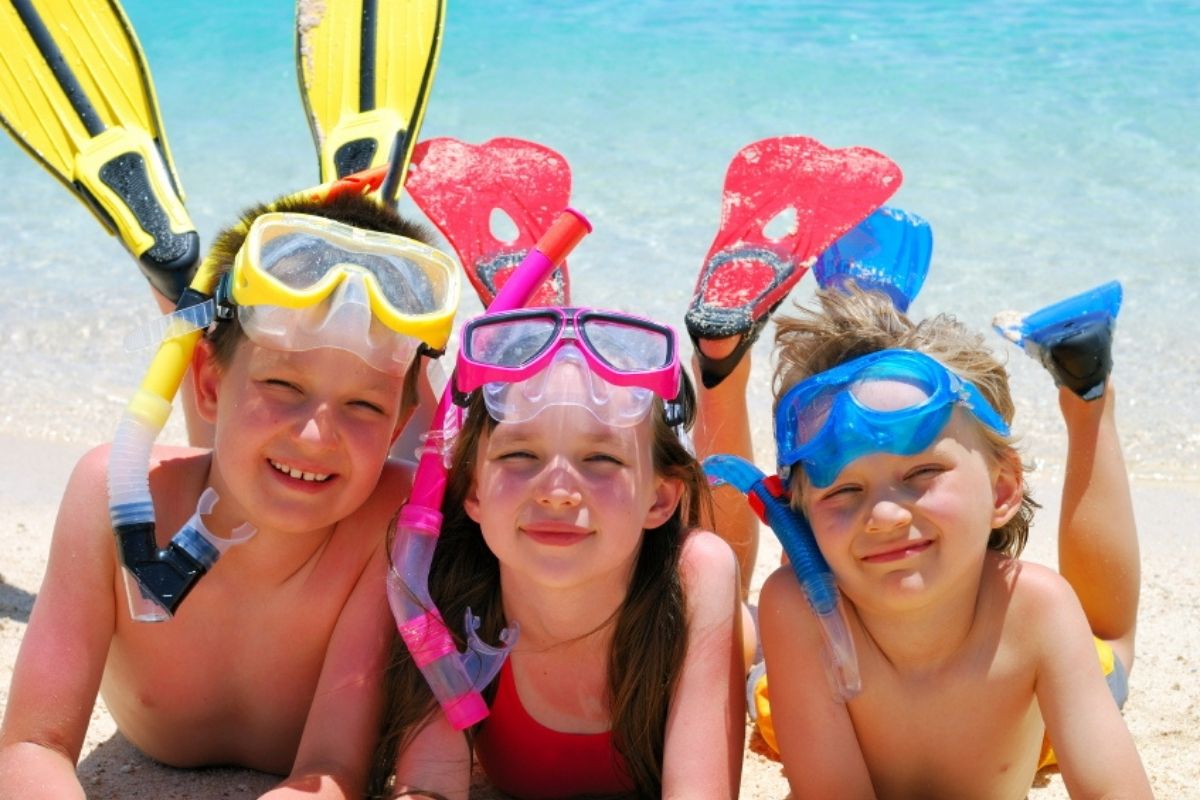 Snorkeling and diving in Destin-FWB are the perfect activities to enjoy some family fun in the sun! This unique and exciting experience is a fun way to bond with your favorite people, and create unforgettable memories with them. Not only that, spending the afternoon enjoying the area's beautiful emerald waters is something the whole family can enjoy!
With that being said, scuba diving is geared more towards adults and older children, as most charter companies will only allow those who are age ten and up to participate. Snorkeling charters allow children of all ages to participate, as long as they meet the weight limit required for any necessary equipment. However you decide to explore the Emerald Coast's enchanting emerald waters, you're in for a treat!
Scuba diving and snorkeling in Destin and Fort Walton Beach provide some of the most breathtaking views along the Emerald Coast! Even the trip to your first stop is scenic, as most charters will yield sights of the Destin Harbor, Norriego Point, the area's beautiful beaches, Crab Island, and beyond.
The sightseeing truly begins, however, when you dive in! Witnessing this underwater wonderland is definitely a sight to be seen, with colorful coral reefs, a wide variety of marine life, and so much more. Snorkeling and scuba diving are two exciting, exhilarating, and unique ways to sightsee in Destin-FWB, allowing you to witness this amazing area from a whole new perspective.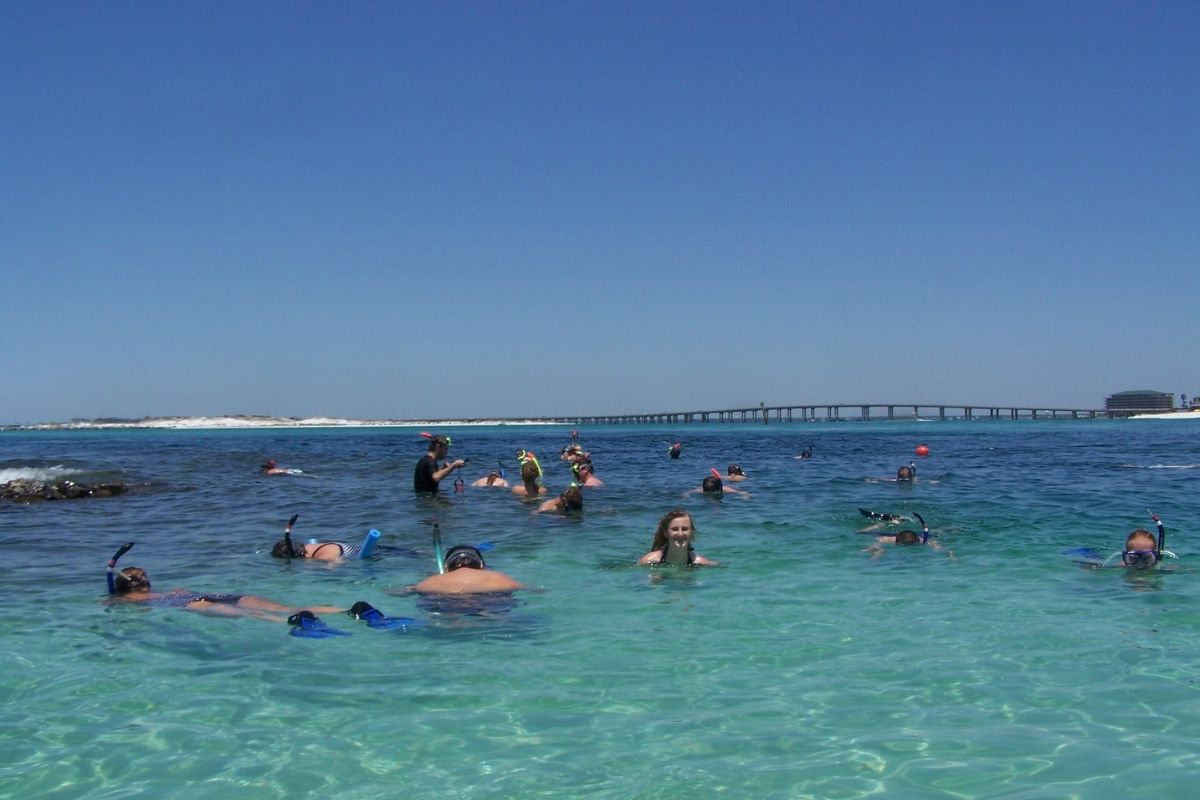 SNORKELING AND DIVING IN FWB-DESTIN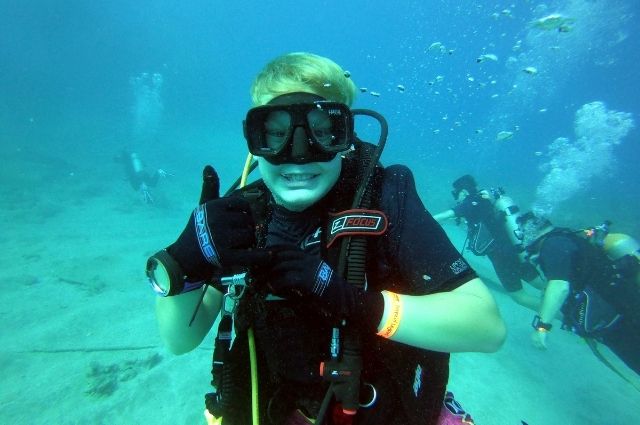 SCUBA DIVING CHARTERS
Destin-FWB scuba diving charters are the best way to explore the depths of this dazzling destination. This is a great way to see coral reefs, tropical fish, and other amazing marine animals. Scuba diving is a fun and unique way to experience the area, and to see the Gulf Coast from a whole new perspective!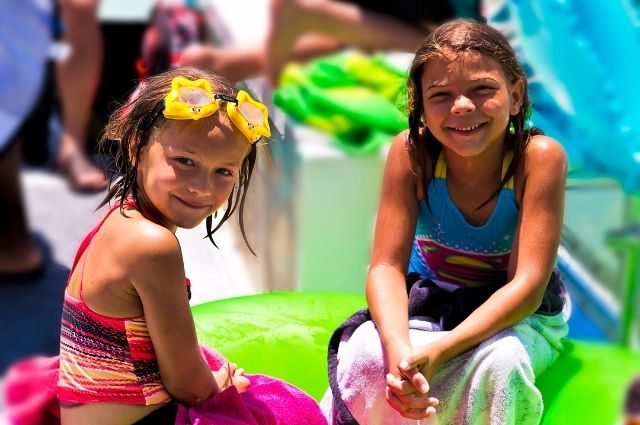 SNORKELING EXCURSIONS
Snorkeling excursions in Destin and Fort Walton Beach are a fantastic and family-fun way to see what magic lies just under the water's surface. Professional guides will lead you to the top snorkeling spots in the area, while participants search for starfish, sand dollars, crabs, fish, and more! From searching for wildlife at the Gulf Islands National Seashore, to exploring the famous Crab Island sandbar, Destin-FWB snorkeling excursions create ample opportunities for fun in the sun!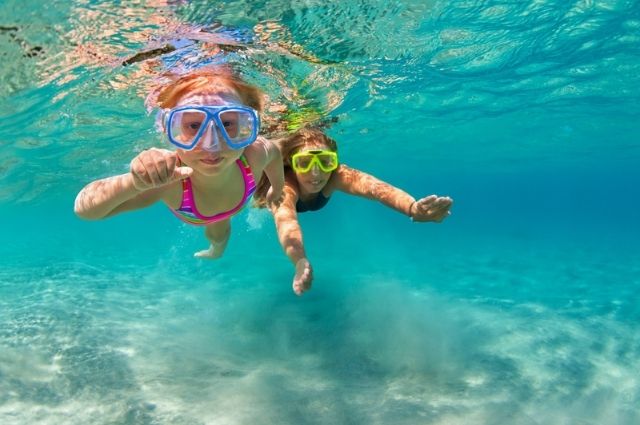 PRIVATE CHARTERS
Private charters are the best option for those looking for a more customized and intimate trip. With just you, your crew, the captain, and their first mate on board, private charters create the ultimate bonding experience, and memories that will last a lifetime! From searching for dolphins, to snorkeling and swimming in the area's emerald waters, there's tons of fun to be had aboard a Destin-FWB private snorkeling charter.
Destin-FWB Snorkeling and Diving FAQ
More Activities & Tours in Destin-FWB, Florida