Wild Willy's Adventure Zone
Wild Willy's Adventure Zone
Wild Willy's Adventure Zone is Fun for the Whole Family!​
If you're looking for a fun and family-friendly way to spend the day, look no further than Wild Willy's Adventure Zone! This massive entertainment complex boasts over 17,000 square feet of indoor entertainment, as well as other awesome outdoor attractions, that are sure to keep the family entertained for hours, rain or shine! Not only that, with so many fun activities to choose from, Wild Willy's has something for everyone in your group. 
When you step inside Wild Willy's Adventure Zone, visitors are greeted with an enormous arcade area that boasts over 65 games! From the latest games like Jurassic Park Arcade and a first person RPG flight simulator, to the classics like Skee Ball, this awesome arcade has it all. In fact, there is even a game area available for children ages 5 and under to enjoy. 
Outdoor entertainment is just as abundant and enjoyable at Wild Willy's Adventure Zone, and provides hours of family-friendly fun! From hitting a hole in one on a dazzling dinosaur-themed mini golf course, to making a splash in their bumper boat pool, the options are practically endless. Rest assured, however you decide to spend your time at Wild Willy's Adventure Zone, you're in for a day of adventure, laughter, and fun!
When it comes to family fun, it doesn't get more classic and entertaining than playing a round of mini golf. And when it comes to mini golf in Destin-FWB, it doesn't get much better than Wild Willy's Adventure Zone! Wild Willy's is home to three magnificent miniature golfing adventures, each with its own unique theme, landscaping, and creative and challenging course. 
Hatchling Haven Kiddie Golf, for example, is a 9-hole par 2 course, and is the perfect option for the little ones in your group. The Island of Tortuga Adventure Golf Course is a popular pirate-themed course at Wild Willy's with animatronic pirates, and surprises around every corner! T-Rex Island Adventure Golf is another fan favorite, and is an 18-hole, fully animatronic miniature golf course.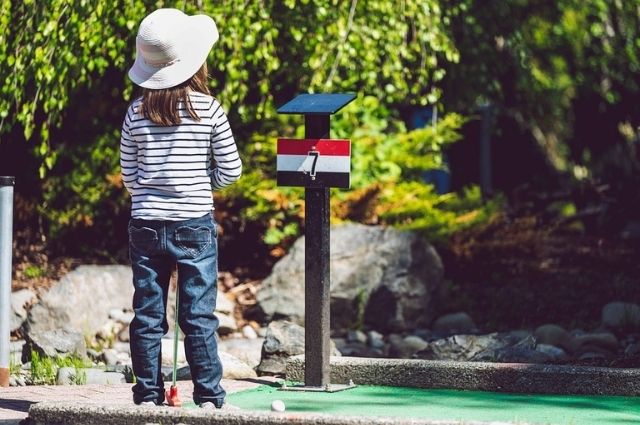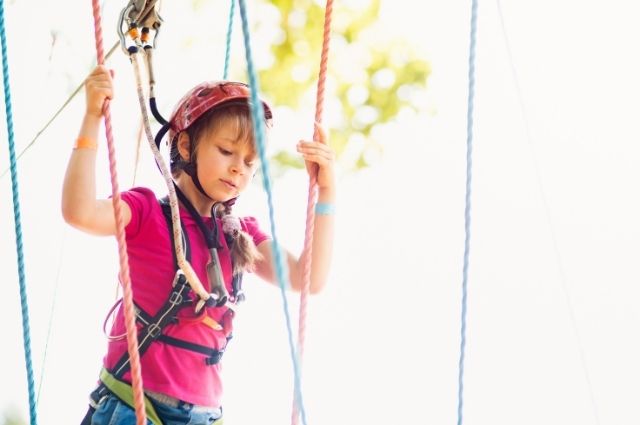 Wild Willy's Adventure Zone is the perfect place for a high-flying adventure in Destin-FWB! This exciting entertainment complex is home to the Ptero Jump, which is an activity that will surely have you jumping for joy in no time. This activity essentially combines trampolines with bungee jumping, making it perfect for practicing flips and cool tricks in the air!
The Tree Top Challenge Ropes Course at Wild Willy's Adventure Zone is another popular attraction where participants will climb 60 feet to the top for spectacular Okaloosa Island views! This is a great way to test your balance, skills, agility, and coordination, as there are 5 levels to get to the top, with each one increasing in difficulty. This is a great way to take in views and see the city from a whole new perspective, while creating lasting memories with your family and friends.
Race to the finish line at Wild Willy's Adventure Zone's Island Grand Prix Race Tracks. This exciting experience offers tracks for all skill levels, from speed tracks that twist and turn, to ones created with the little ones in mind! Children will especially love the Junior Racer track, as this small circular track is surrounded with inflatable bumper guards, allowing kids to race in a safe and fun way. 
The Gator is another fun way to take a spin at Wild Willy's, as this track is over 1,000 feet long with curves, banks, and more! The Coyote is the fastest track, and is also over 1,000 feet long, but with challenging sharp turns. For those who are wanting to get behind the wheel while also making a splash, Bumper Wars Bumper Boats is the activity for you. However you decide to spend your time at this exciting entertainment facility, you're sure to have a blast!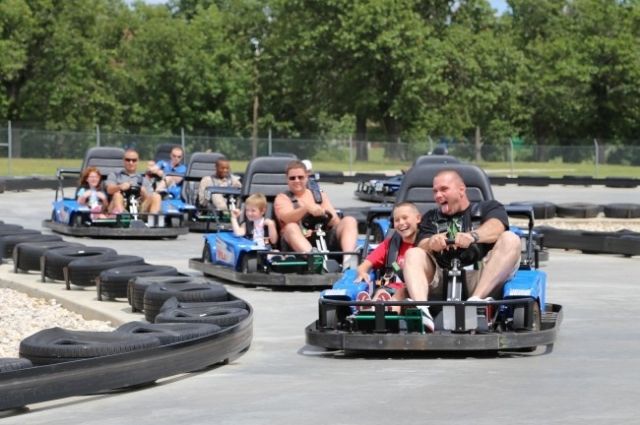 Even More Fun at Wild Willy's Adventure Zone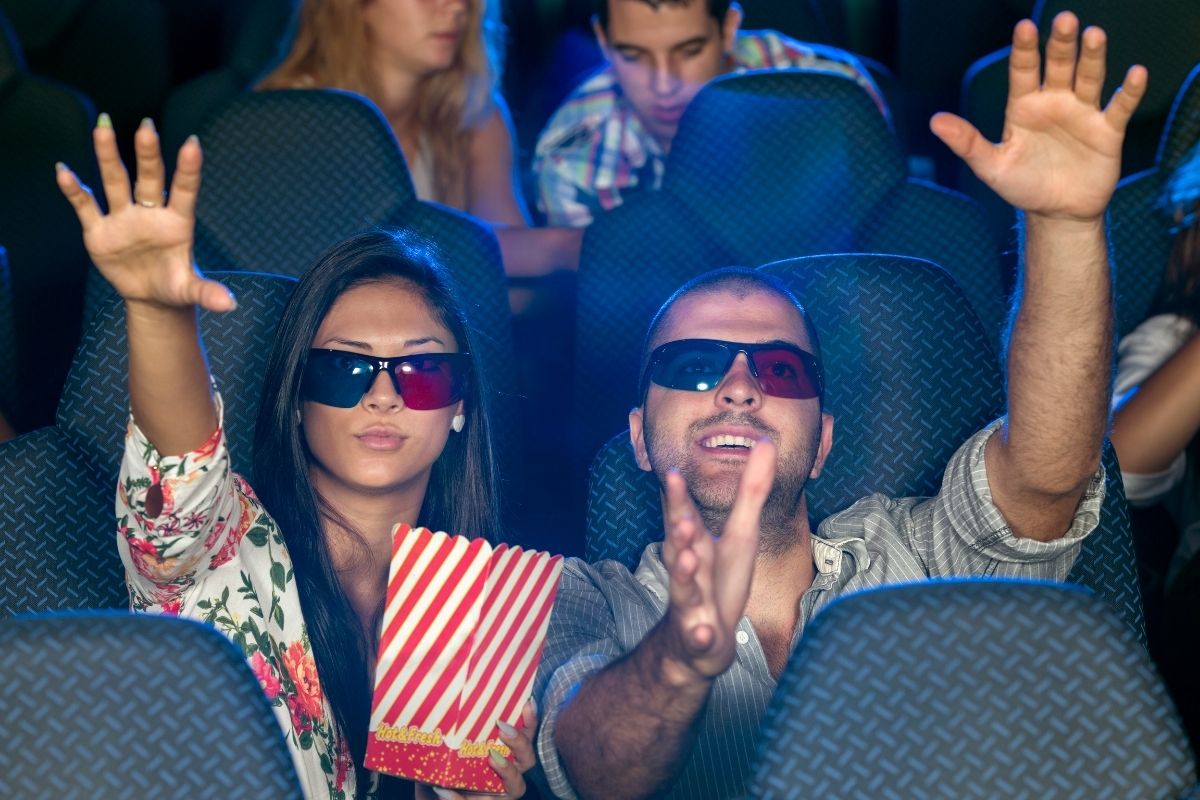 4D MOVIE EXPERIENCE
Wild Willy's 4D Movie Experience is not your average movie theater, as it combines a 3D movie with motion and special effects, so guests feel completely immersed in the action! These showings incorporate all of the senses, from moving seats that tilt front and back, side to side, as well as up and down. Special effects that make the movie feel even more realistic include fog, wind, mist, and more!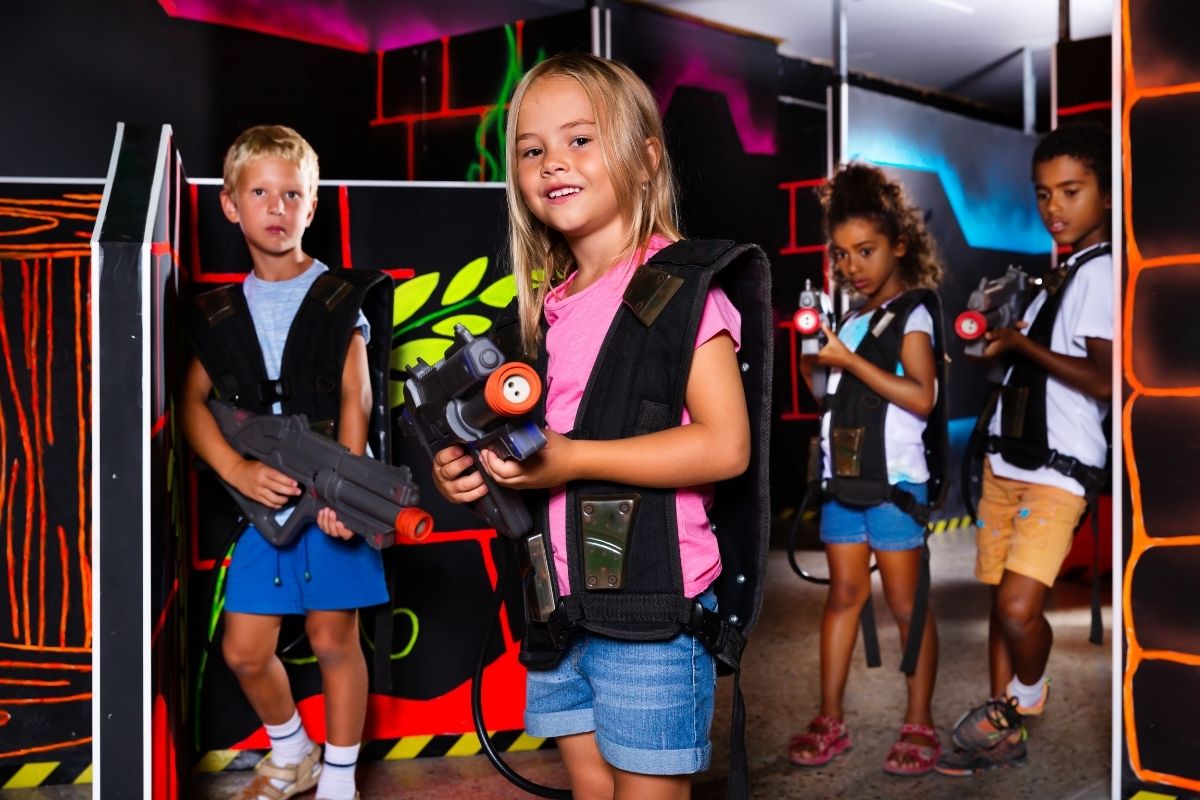 LASER TAG
Laser tag is one of the newest adventures available at Wild Willy's, and is an entertaining and exciting activity that is perfect for those ages 6 and up! Players will compete against each other in an interactive arena, as they maneuver through a maze of obstacles to test their abilities through 19 different challenges. Just be sure to watch out for interactive mines, sirens, jets, and other opportunities to gain more points and come out victorious!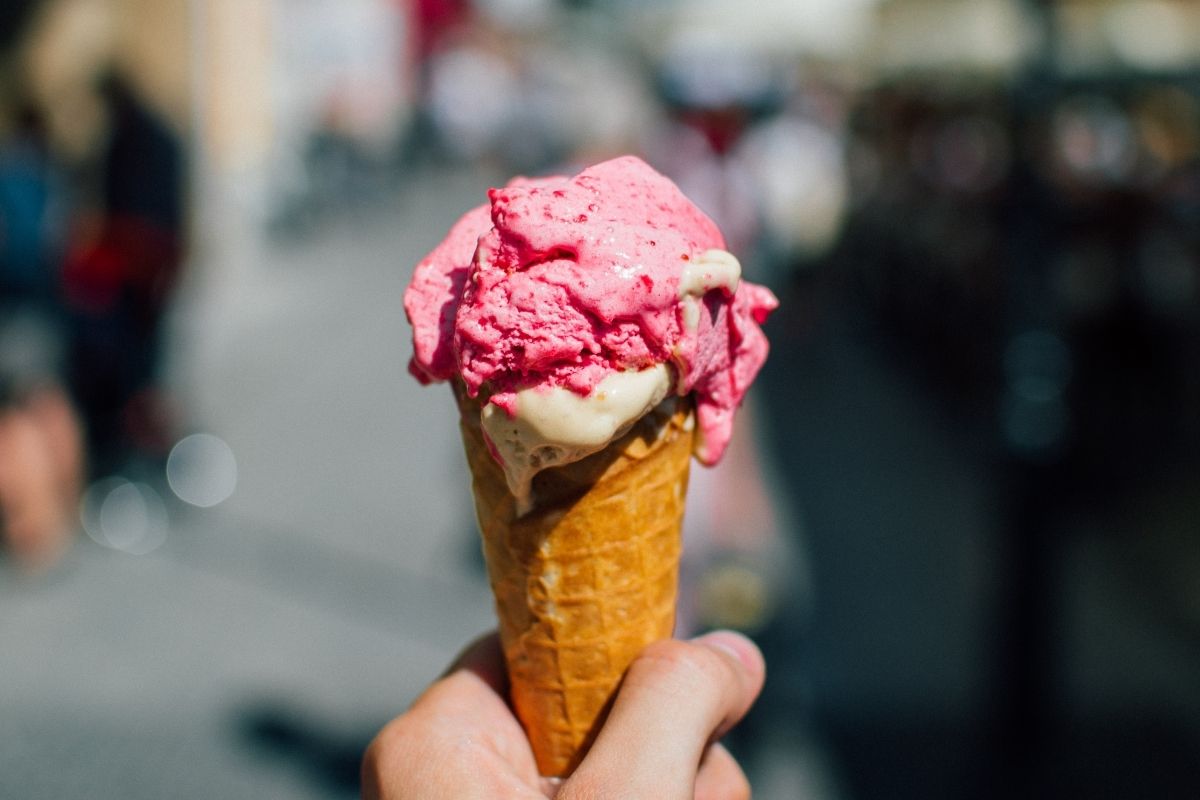 TASTY TREATS
If your visit has made you work up an appetite, then you're in for a treat! Yogo Mogos is a frozen yogurt bar located inside Wild Willy's Adventure Zone, and serves up delicious frozen yogurt, ice cream, milkshakes, smoothies, and more. This is the perfect place to stop and have a snack, especially on a warm summer day. Not only that, a variety of toppings makes this restaurant the perfect place for everyone to enjoy!
More Attractions in Destin-FWB, FL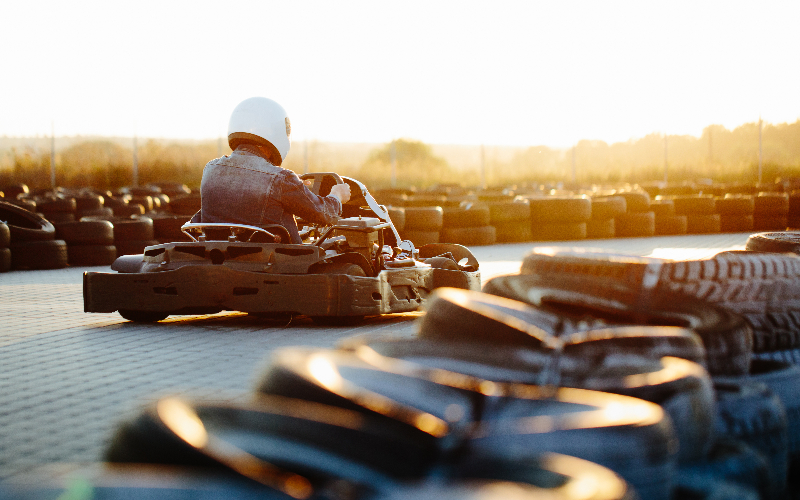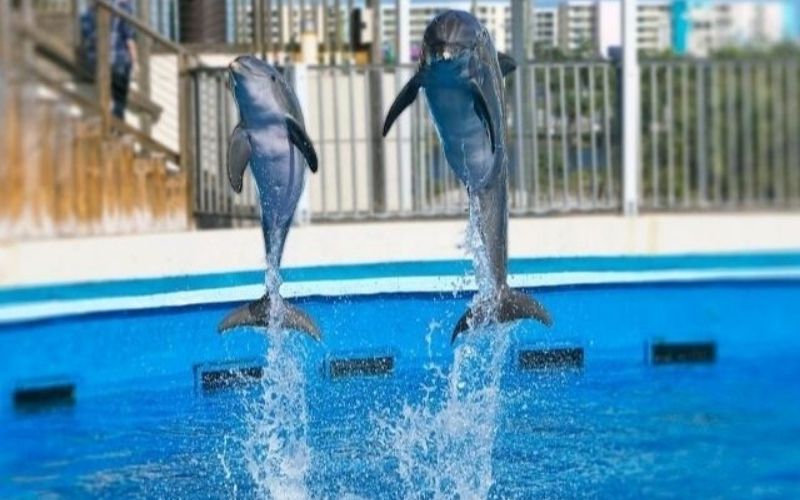 GULFARIUM MARINE ADVENTURE PARK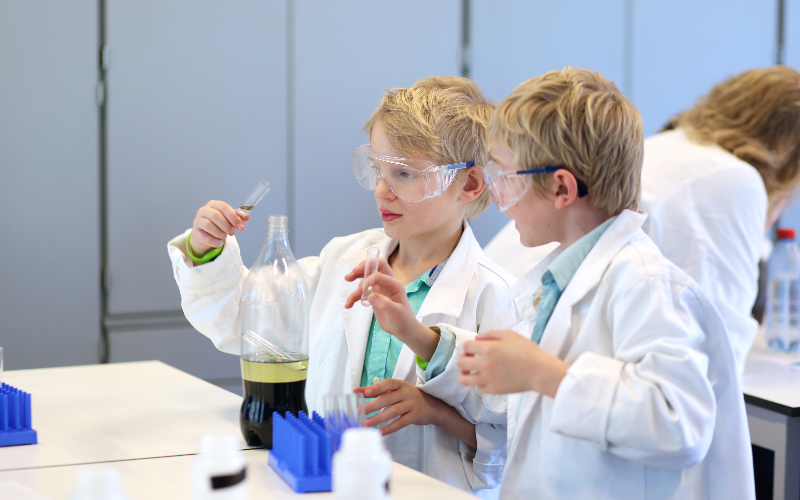 Wild Willy's Adventure Zone FAQ